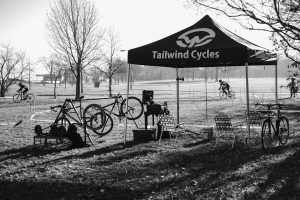 Photo by Gavin Gould
This past Sunday was the Illinois State Cyclocross Championship at Montrose Harbor in Chicago. While it's a day of celebration as we crown our new state champions, there is also a hint of sadness as we realize our beloved series has come to an end for the year. We would like to give a sincere thank you to everyone who participated in our 'Cross Cup Package this year, and also to the Chicago Cyclocross community as a whole. Our series really is one of the best in the country.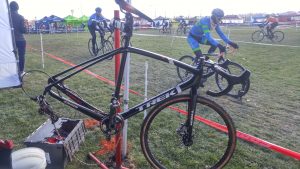 Giving a bike some last minute adjustments before the women's P1-2 race
We want to thank everyone who took part in our CX season service package. It was great getting out there every week and helping our riders achieve the results they were after. Whether that was finishing near the top of the field in the category 1+2 races, or going after their Crossresults.com nemesis in the lower categories and pushing themselves  for improved results. We were happy to provide freshly serviced bikes each and every week so our riders could concentrate on the task at hand and not have to worry about their equipment.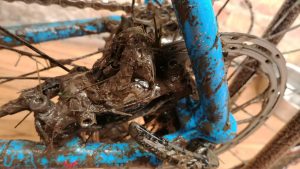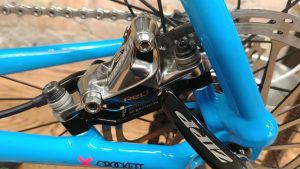 We washed a ton of bikes this season. Having a clean and well-lubed machine is the first step in making sure your equipment works flawlessly throughout a season of racing. Every week, each rider's bike got washed in our indoor bike wash, then lubed with Morgan Blue chain lube, and checked over to make sure it was ready for action in the next race.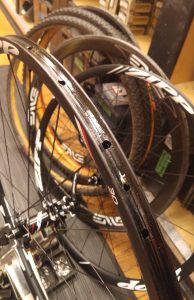 We had a good number of customers take advantage of our tubular gluing and custom wheelbuilding services before and during the season. Great wheels and tires are particularly important in cyclocross racing. We offered a 20% discount on tubular tire installation for the CX Cup package, and will be doing that again for the 2018 season. We will be tweaking a few minor details of the package, but for next year we will mostly build on the success of the 2017 season.
We started out early in the season by adding the Trek Cup weekend of amateur and UCI World Cup races to the service package. It was great to see our local riders race on the same course as the best pro riders in the world. We are planning to get out to more big races in 2018, including USA Cyclocross Nationals in Louisville.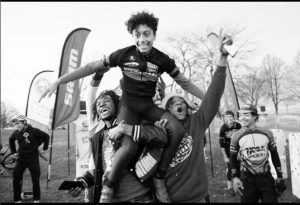 Photo taken from Blackstone Bikes
Our favorite moment of the day from Montrose came in the last race, when 17 year old Maxwell Montegano won the 4/5 race. Maxwell races for Blackstone Bikes, which if you aren't familiar, is a community bike shop and youth education program on the south side of Chicago. It's great to see these kids out at the races, and a big congratulations to Maxwell for coming out on top in a huge field of over 100 riders on a tough, sandy course. While not officially part of the Chicago Cross Cup, we highly recommend heading down on Dec 17th to Douglas Park for Afterglow: A Cyclocross Race . Afterglow is put on by the Chicago Cuttin' Crew race team as a benefit for Blackstone Bikes and West Town Bikes, two great youth bike programs in Chicago. We will be there with the van in an unofficial capacity to help out racers and spectate.