It's almost Cyclocross Season, our favorite time of the year! The Chicago Cyclocross Cup has been getting bigger and bigger in the 10 years we have been racing and participating in it. For our first 'Cross Cup season as a new shop, we are excited to announce the Tailwind Cycles 'Cross Cup service package.
Here's how it works:
Anytime between now and the first race of the season, Caldwell Woods on September 10th, sign up for the service package. For $250 per person, you get a full tune-up before the season starts. Then at each race in the Cross Cup series (11 races in total), you will have access to our support van. We can give your bike any last-minute adjustments and dial in your tire pressure before your race. At the end of the race day, you can leave your bike with us. We will transport it in our service van back to the shop in Albany Park where it will be washed and checked over by the end of the day Monday, so it will be ready for Tuesday practice. You will also receive a 15% discount on parts for your race bike and 20% off tubular gluing services through the end of our local cross season on December 3rd.  We will also be available for support at other cyclocross races in the region and possibly CX Nationals. We will be charging for those on a per-race basis.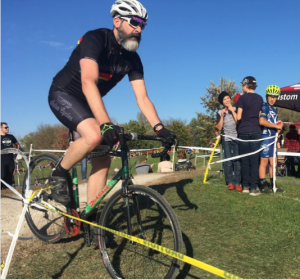 Steven at Sunrise Park in 2016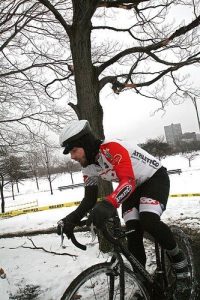 Ben racing at Montrose in 2007
Steven and Ben have been participating in and supporting riders at the Chicago Cross Cup for over 10 years. Ben has worked neutral support with Sram since 2013. You will be in good hands with us!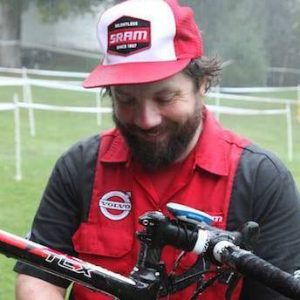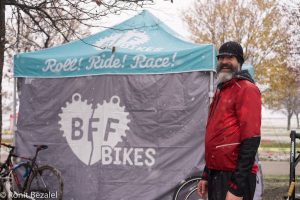 Use the link on our homepage to email us any questions or give us a call at (773)654-3419.
We are limiting the number of spots for this package, so sign up today.
See you out there!