Our friends at Wahoo are running an $80 rebate program through the end of the month on their Elemnt GPS bike computer and the Elemnt GPS bundle. Just trade in any old bike computer to take advantage of the promotion. This is the perfect opportunity if you have been thinking  about making the leap from a basic bike computer without map functions to a GPS computer, or if you have an older version of a GPS computer and are thinking about an upgrade.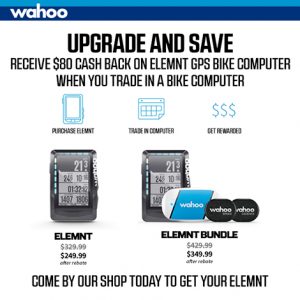 We have been using the Wahoo Elemnt for the past month and have been impressed with it's reliability and ease of use.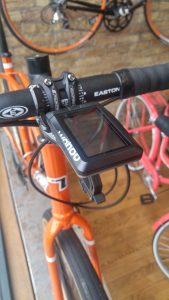 We have the Elemnt in stock, so come pick one up today!