Tailwind Cycles has been open for just over a month and we wanted to tell everyone how happy we are to be running a bike shop in Albany Park again! It's been a pretty crazy first month, but we have been enjoying it so far.

We had a party and a lot of people showed up:

We cut a ribbon with a giant pair of novelty scissors: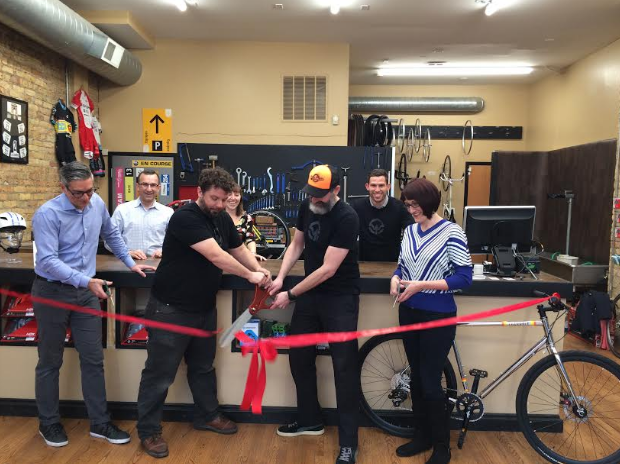 We went to a school and helped assemble bikes for underprivileged kids: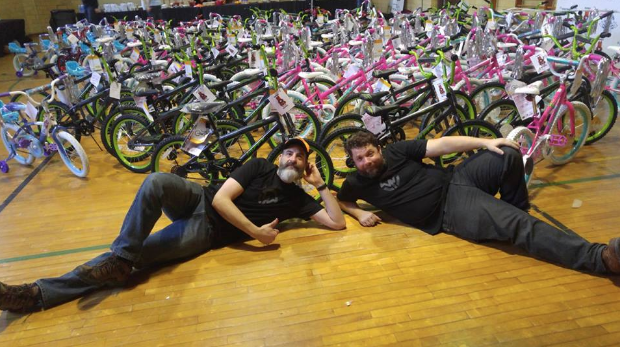 And we spent an evening working on bikes outside our favorite neighborhood bar: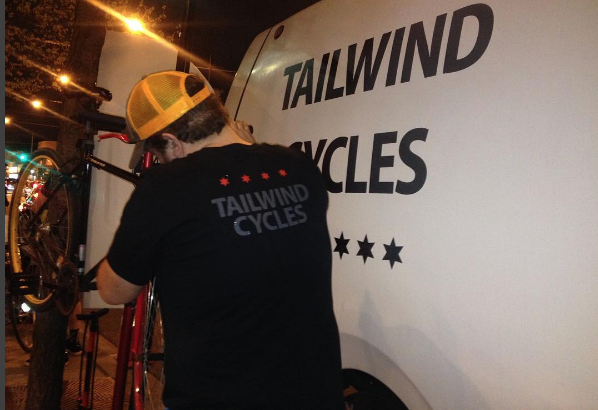 For those of you who don't know, Steven and Ben previously managed a bike shop on the same block of Montrose which closed unexpectedly about three years ago. It took us a little while to get back into the neighborhood, but we are glad to be here. A few things have changed for the better since we left, but many of our favorite parts of the neighborhood have stayed the same. We will hopefully be here fixing bikes, eating Rocky's Tacos, chicken from Brasa Roja, falafel from Salaam, and having the occasional after-work beer at Templestowe Pub for years to come.